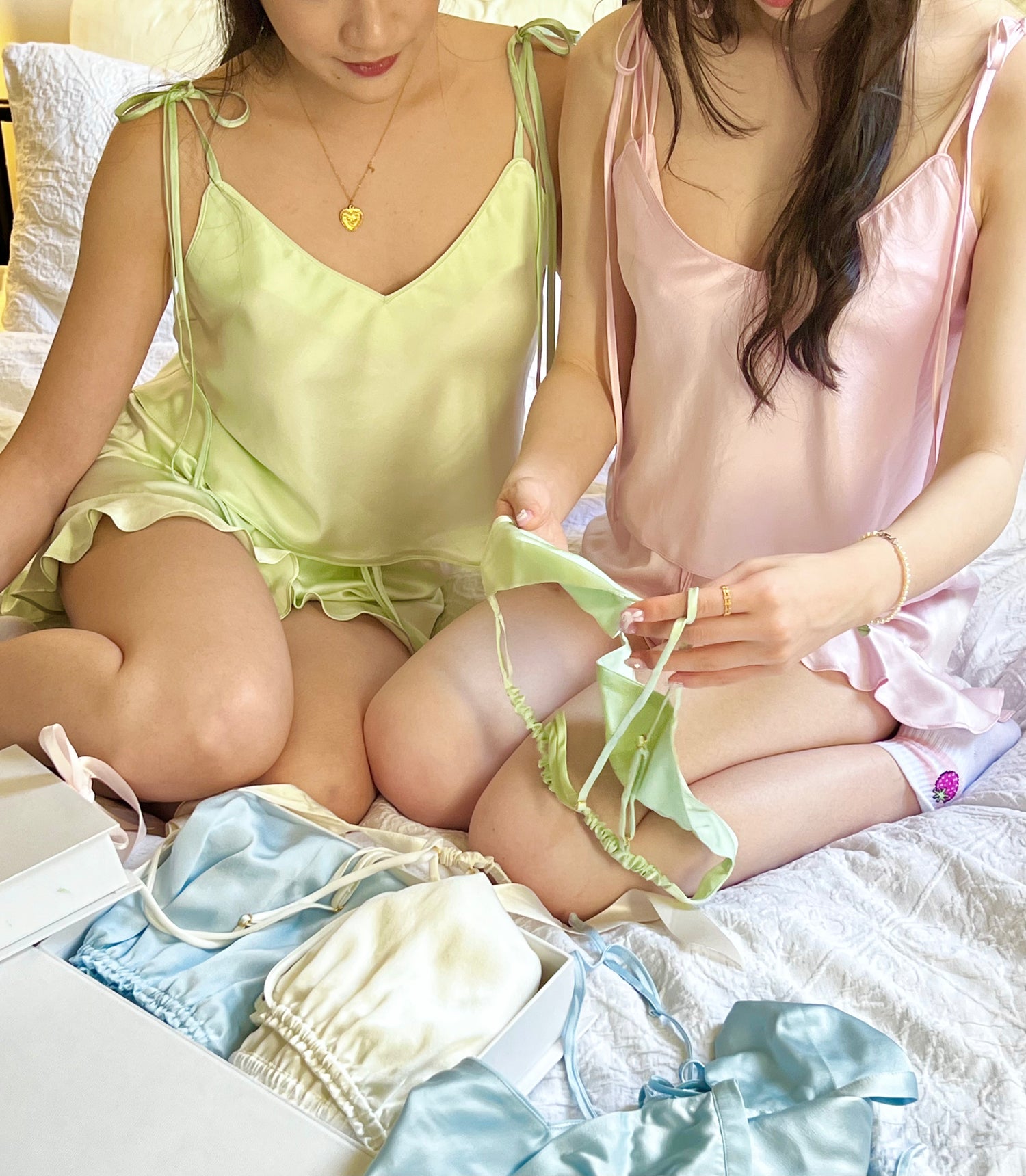 Our Story
Reinvented, yet timeless.
We take a modern approach to silk pyjamas.
Say "goodnight" to mass-produced, poor quality, hand-wash-only silk pyjamas. Silky Loungewear is machine-washable and ethically made in Melbourne, and our flattering, unique designs are cut from the highest quality custom-dyed silk.
Giving back
The founder of Silky Loungewear is a healthcare professional by trade. Via the Loungewear for Life program, 5% of proceeds from every purchase goes towards purchasing life-saving vaccines for children in third world countries (via UNICEF).
For more information, click below:
The Loungewear for Life Program